Oil contamination will seriously affect the health of water environment. Physical absorption is considered to be the simplest and most economical method, which could quickly remove oil spill with less environmental impact in emergency treatment.
However, commercial oil absorbents such as polypropylene sheets generally showed poor absorption efficiency in terms of capacity and selectivity. High performance carbon aerogel for oil absorption has attracted growing attention, but there are still challenges.
Based on the mechanism of interface chemistry, a research team led by Prof. ZHENG Yuming from the Institute of Urban Environment (IUE) of the Chinese Academy of Sciences reported a facile approach to prepare carbon nanofibers/graphene oxide composite aerogel (CNF/GOAs) principally through supporting agent liquid assisted collection-electrospinning technology. CNF/GOAs performed high absorption capacity (120-286 wt/wt) toward diverse oils.
Moreover, because the open pore networks constructed by 1D carbon fibrous skeletons and 2D GO sheets prevented nanofibers and GO sheets from large replacement in compression, CNF/GOAs were highly compressible, and the saturated CNF/GOAs could be simply recycled by mechanical squeezing and combustion.
The obtained CNF/GOAs with good absorptive and mechanical properties would be beneficial for improving oil spill treating efficiency. Their findings provide a facile method for 3D nanofibrous architecture construction.
The study, published inEnvironment International, was supported by the National Natural Science Foundation of China.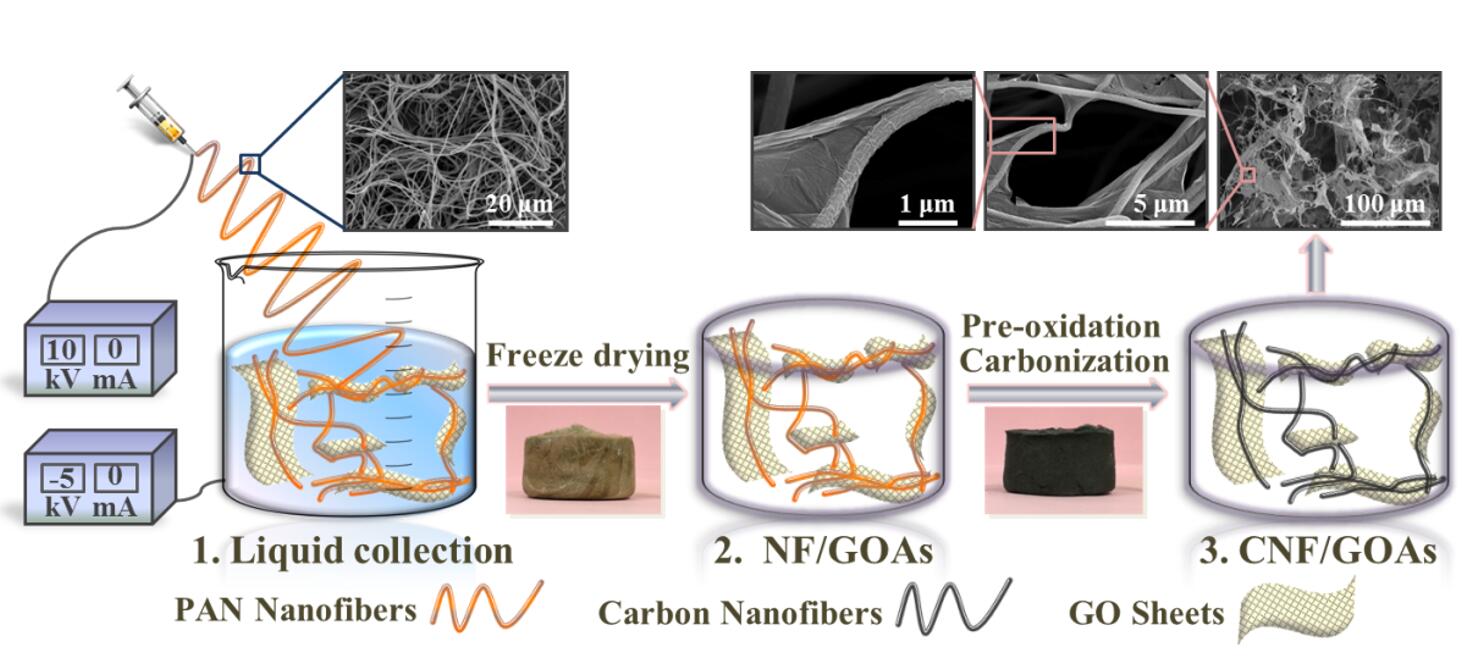 Schematic diagram shows the main preparation procedure of CNF/GOAs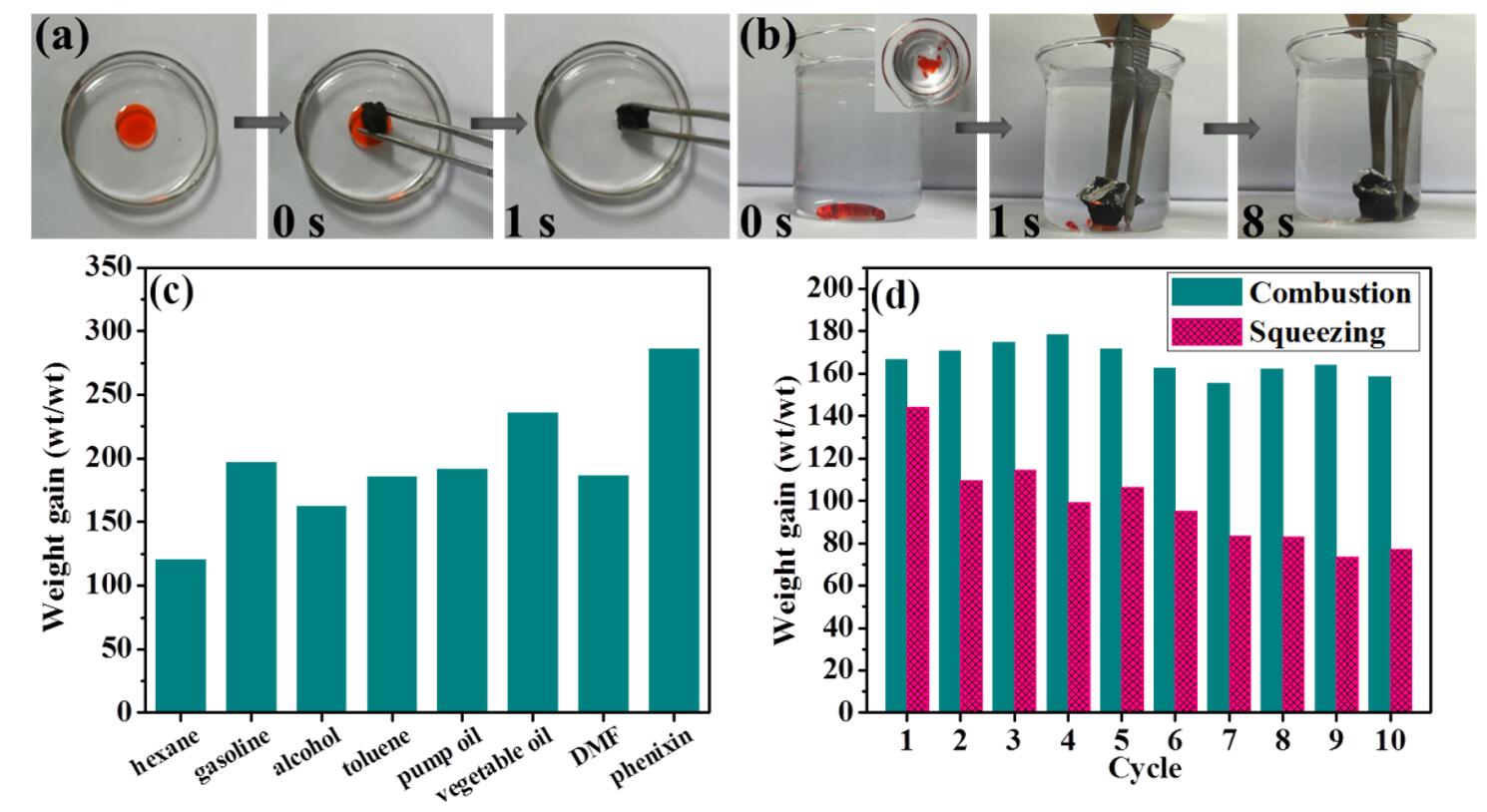 Oils absorption properties of the hydrophobic CNF/GOAs