CAS-CSIRO 2019 Nanotechnology and New Materials for Energy Workshop was held at the Institute of Urban Environment(IUE), Chinese Academy of Sciences(CAS) on June 4-5, 2019. The conference was organized by the National Center for Nanoscience and Nanotechnology (NCNST) and undertaken by IUE. Young scholars from the CAS and the Commonwealth Scientific and Industrial Research Organization (CSIRO) in Australia have conducted in-depth communications around advanced nanotechnology and new energy materials.
At the meeting, Prof. Yuming Zheng from IUE, Dr. Gregory Wilson from CSIRO and Prof. Zhixiang Wei from NCNST delivered the opening remarks for the workshop. CSIRO scholars attending the conference include Zongli Xie, Matthew Hill, Gregory Wilson, Yen Truong and so on. CAS scholars include Zhixiang Wei (NCNST), Kaisong Zhang (IUE), Changqi Ma (Suzhou Institue of Nano-Tech and Nano-Bionics) and so on. Researchers reported the recent research results in the low-cost thin-film photovolraics, nanostructure mixed oxide catalysts, membranes for gas and liquid separation, two-dimensional nanocomposite membrane and polymer solar cell, and conducted in-depth communications and discussions with other researchers attending the conference.
This workshop aims to provide an academic communications platform for young experts and scholars from CAS and CSIRO, contribute to the development and progress of science and provide a channel for future cooperation.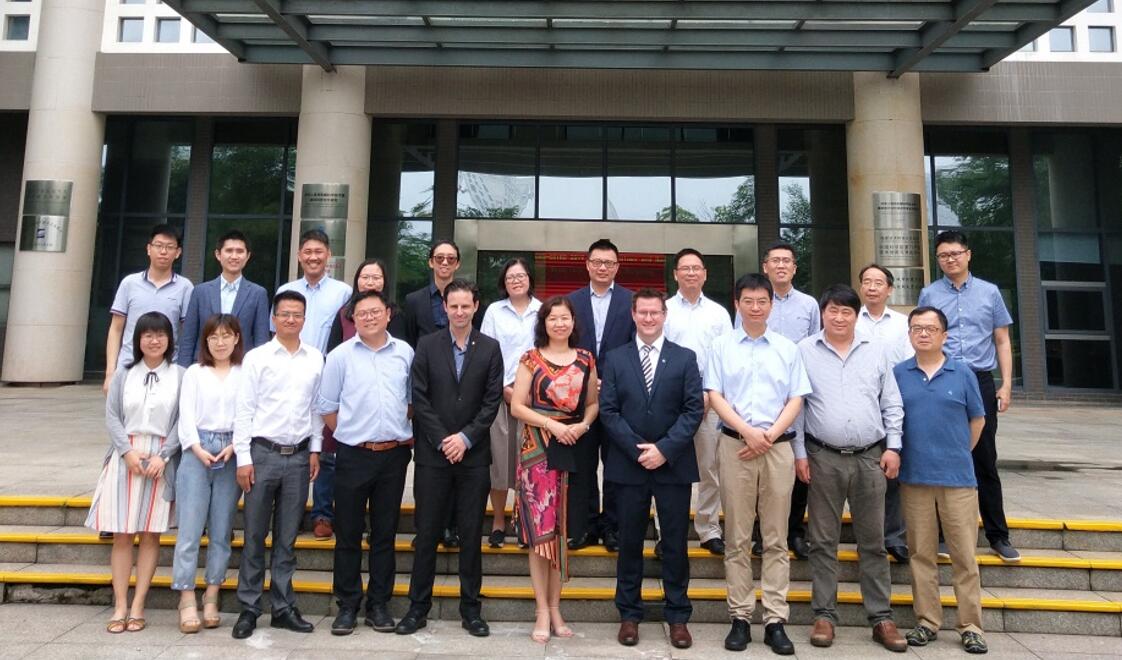 (word by Shishi Yang; picture by Qinliang Jiang).